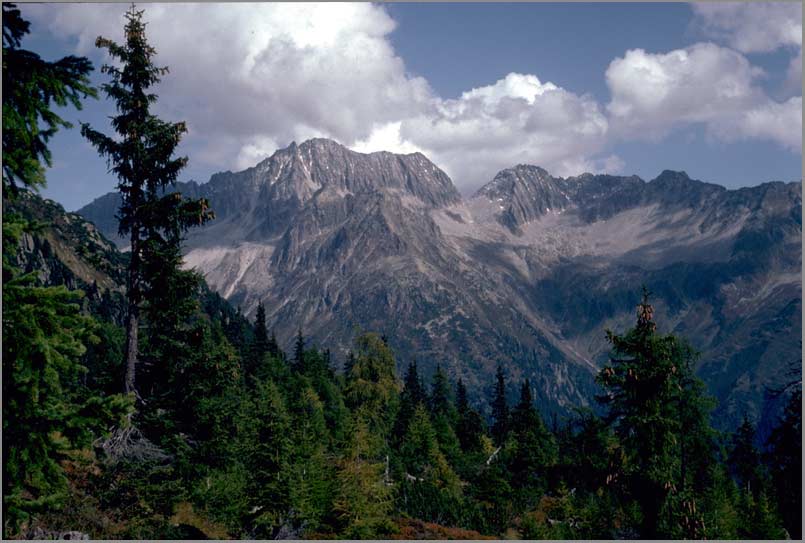 Alpine Heartland . . . The European Alps, a two day's trek to the source of the Rhine River, a three day's trek
to the Italian speaking South, a week's trek to the French speaking West. As the river runs, it's all downslope
from here, 1,300 magnificent kilometers to Holland and the North Sea.






---
| back to Picture/Poems: Central Display | go to P/P Photoweek: Archive |
---
| Map | TOC: I-IV | TOC: V-VIII | Image Index | Index | Text Only | Download Page | Newsletter | About P/P | About Cliff Crego |

---
Photograph by Cliff Crego © 2002 picture-poems.com
(created: VIII.18.2002)