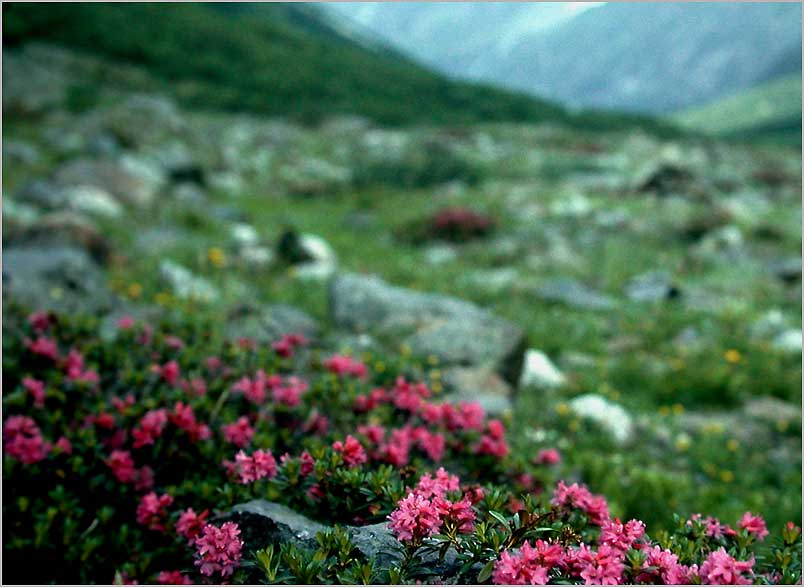 Alpine roses, July rain . . . The Alps. For many years, during June and the beginning of July,
I used to carefully cut and tie together little bundles of alpine roses and sell them to tourists
visiting the mountains. It's about a two hour trek from the nearest road to this uninhabited valley.
All one hears is the sound of rushing water; all one smells is the cinnamon spice aroma of
the alpine roses (a kind of Rhododendron.) Hard to imagine a place so lost in time, and
in the very center of Europe at that!


NEW: To view / purchase different sized prints
of this image at the PhotoWeek Store click here.



---
| back to Picture/Poems: Central Display | go to P/P Photoweek: Archive |
---
| Map | TOC: I-IV | TOC: V-VIII | Image Index | Index | Text Only | Download Page | Newsletter | About P/P | About Cliff Crego |

---
Photograph by Cliff Crego © 2004 picture-poems.com
(created: VI.27.2004)