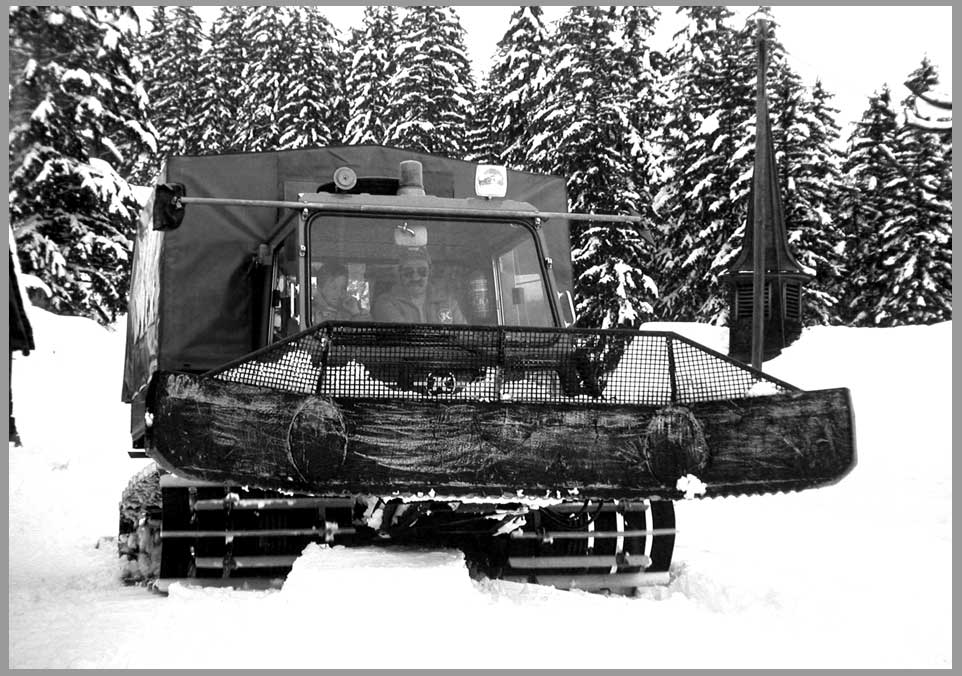 Making a Winter Way . .Winter in the Alps.
NEW: To view / purchase different sized prints of this image at the
PhotoWeek Store click here. [http://www.shutterfly.com/pro/cliffcards/photoweek]


The roads to this alpine village at 1600 meters are snow-bound
all winter long. No matter, though! Cars stay in the garage, and hardpack
tracks are made for foot traffic, skis and the occasional snowmobile>

Of course, making these winter ways, even with the pista or snow machine
pictured above, is hard work, and must be done again after each major
snow storm. Just like a mountain guide, the driver here is a true expert!
He knows just how long to wait until the new snow is no longer avalanche
prone, just where to make the turns, and just how to pack the snow
so it won't catch the edges of your skis on what will soon become
an exciting, very fast narrow track all the way down the mountain,
dropping some 500 meters to a larger village below.
---
| back to Picture/Poems: Central Display | go to P/P Photoweek: Archive |
---
| Map | TOC: I-IV | TOC: V-VIII | Image Index | Index | Text Only | Download Page | Newsletter | About P/P | About Cliff Crego |

---
Photograph by Cliff Crego © 2006 picture-poems.com
(created: I.9.2005)