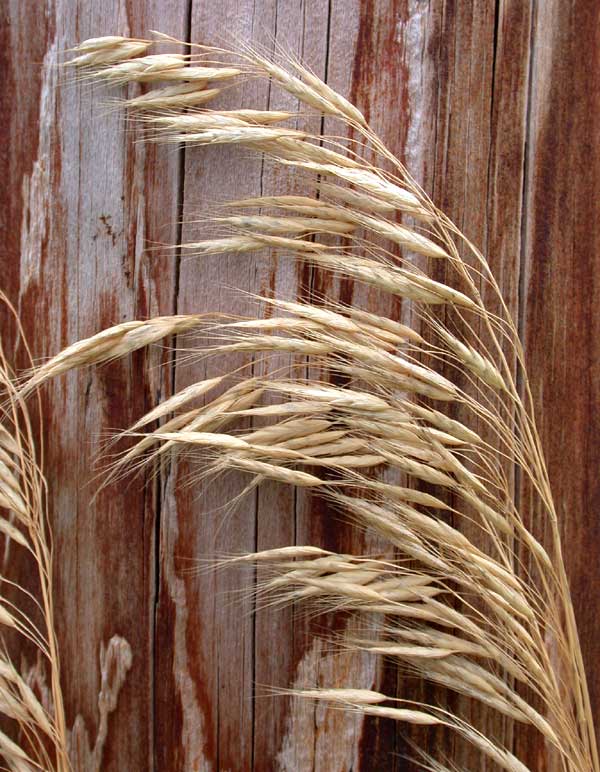 Downy Chess (Cheat Grass) (Bromus tectorum). Introduced from Europe. A very serious
weed of dry grasslands in the rainshadow east of the Cascades. I have trekked mile after mile
in "Cheat Grass" (so-called because it 'cheats' the native grasses more prized by both cattle
and ranchers of their natural habitat) in both Orgegon and Washington. But not thininking
of this, it displays an elegnat form and beautiful light tan color when dry.


(Photograph was made Sunday, the 23th of July, 2002)

---
| back to Picture/Poems: Central Display | go to P/P Photoweek: Archive |
---
| Map | TOC: I-IV | TOC: V-VIII | Image Index | Index | Text Only | Download Page | Newsletter | About P/P | About Cliff Crego |

---
Photographs by Cliff Crego © 2002 picture-poems.com
(created: VII.28.2002)