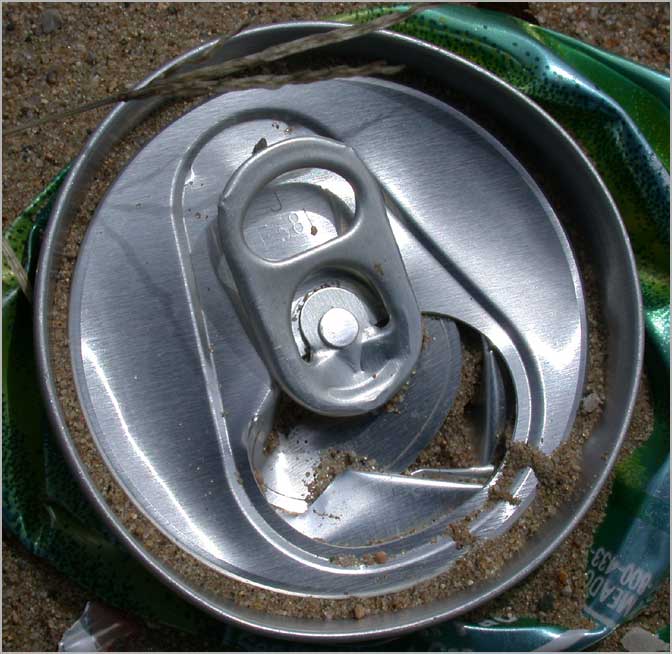 WAYSIDE CAN! . . . ON THE ROAD IN NORTH AMERICA.

When trekking through urban areas, I'm always amazed at what
I find along the wayside. But a common can? Well yes, it depends on
what a thing means doesn't it. For me, the ubiquitous softdrink can
is a signature symbol of change, or the lack there of. A change of
heart in our relationship with the land? I would say that one could
only be sure once the cans are gone.



(Photograph was made Sunday, the 6th of April, 2003)
---
| back to Picture/Poems: Central Display | go to P/P Photoweek: Archive |
---
| Map | TOC: I-IV | TOC: V-VIII | Image Index | Index | Text Only | Download Page | Newsletter | About P/P | About Cliff Crego |

---
Photograph by Cliff Crego © 2003 picture-poems.com
(created: IV.6.2003)