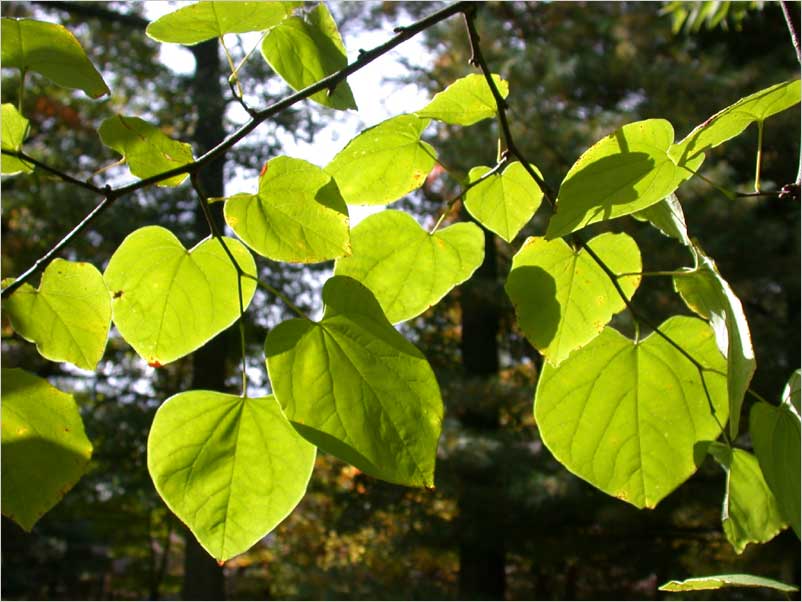 Redbud, October leaves . . . (Cercis canadensis) Native to North America.
How wonderful it is that each tree, each species, has its own unique autumn rhythm.
The Buckeyes lost their leaves more than a month ago, but see the proud Redbud; it's
not about to be hurried. Sometimes I like to imagine myself making images of
but one genus of native plant. In all its many moods and seasonal aspects.
But which one? The Redbud is one of the first that comes to mind . . .







(Photograph was made Saturday, the 19th of October, 2002)

---
| back to Picture/Poems: Central Display | go to P/P Photoweek: Archive |
---
| Map | TOC: I-IV | TOC: V-VIII | Image Index | Index | Text Only | Download Page | Newsletter | About P/P | About Cliff Crego |

---
Photograph by Cliff Crego © 2002 picture-poems.com
(created: X.20.2002)