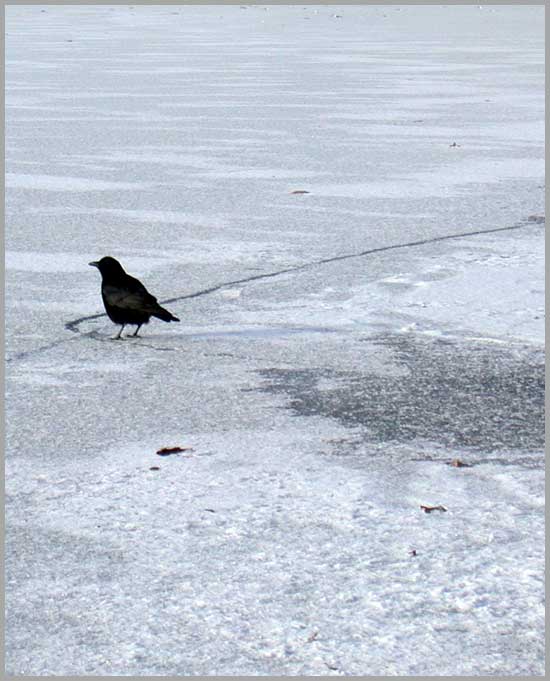 Solo American Crow . . . (Corvus brachyrhynchos) On the road in North American.
NEW: To view / purchase different sized prints of this image at the
PhotoWeek Store click here. [http://www.shutterfly.com/pro/cliffcards/photoweek]

The past four or five years I have noticed a marked decrease in the Crow population.
Evidently, this is because of Corvid susceptibility to the West Nile virus.
Something to watch closely in the future
. . .


---
| back to Picture/Poems: Central Display | go to P/P Photoweek: Archive |
---
| Map | TOC: I-IV | TOC: V-VIII | Image Index | Index | Text Only | Download Page | Newsletter | About P/P | About Cliff Crego |

---
Photograph by Cliff Crego © 2005 picture-poems.com
(created: XI.27.2005)