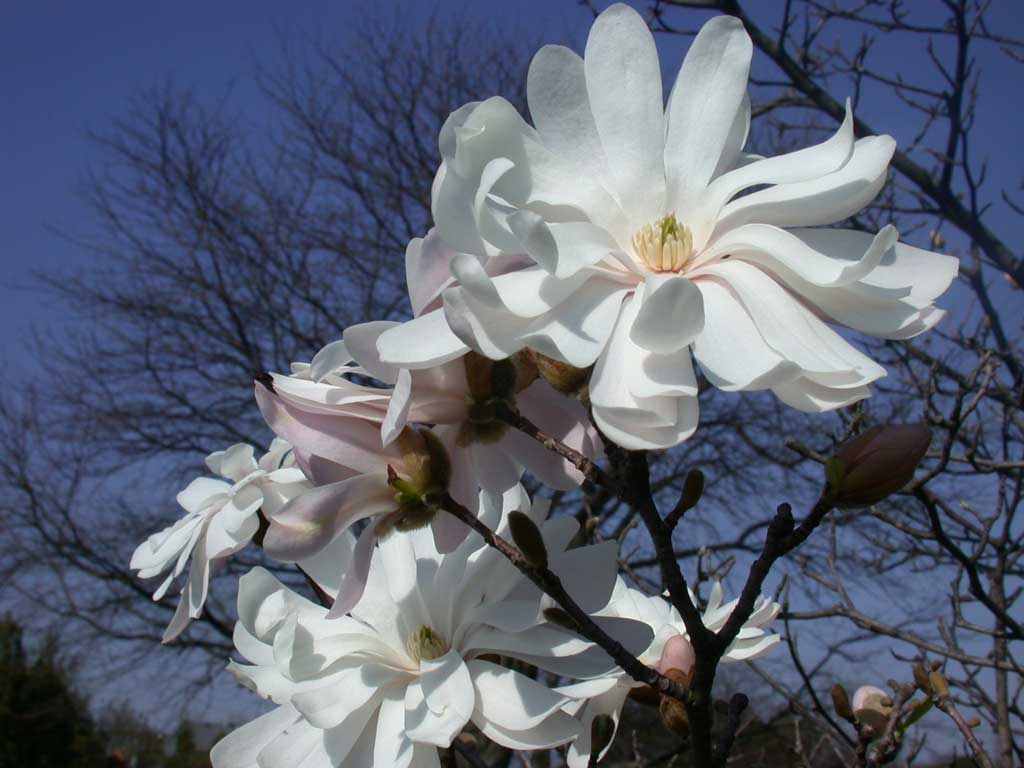 Flowers opening before leaves, Magnolia . . . (Magnolia stellata)

See a photograph of the same tree below, one week earlier:



(Photograph was made Tuesday, the 16th of April, 2002)

---
| back to Picture/Poems: Central Display | go to P/P Photoweek: Archive |
---
| Map | TOC: I-IV | TOC: V-VIII | Image Index | Index | Text Only | Download Page | Newsletter | About P/P | About Cliff Crego |

---
Photograph by Cliff Crego © 2002 picture-poems.com
(created: IV.16.2002)
Special thanks to timmimom@att.net for calling attention to a
mistake I made in identifying this particular species of Magnolia:
" [This] is not a Magnolia acuminata (Cucumber);it is a Magnolia stellata.
The Magnolia acuminata starts to bloom after leaves are on, The stellata
blooms without leaves in the very early spring and has giant "daisy-like" flowers.