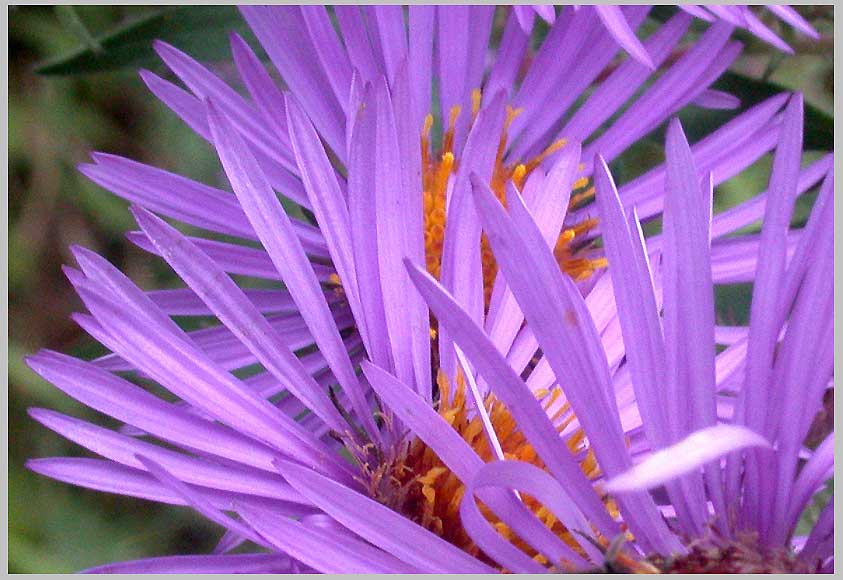 New England Asters . . . (Aster novae-angliae) Late Summer in North America.
Notice that the native New England Aster has more ray florets (± 40 'she loves me,
she loves me not's...'), and that the particular hue of purple is deeper
and more intense. New England Asters are one of those flowers that seem
to be expressly planted along otherwise bleak waysides to help carry us from
late Summer well into Autumn.




NEW: To view / purchase different sized prints of this image at the
PhotoWeek Store click here. view as SLIDESHOW |
[http://www.shutterfly.com/pro/cliffcards/photoweek]


---
| back to Picture/Poems: Central Display | go to P/P Photoweek: Archive |
---
| Map | TOC: I-IV | TOC: V-VIII | Image Index | Index | Text Only | Download Page | Newsletter | About P/P | About Cliff Crego |

---
Photograph by Cliff Crego © 2006 picture-poems.com
(created: IX.17.2005)