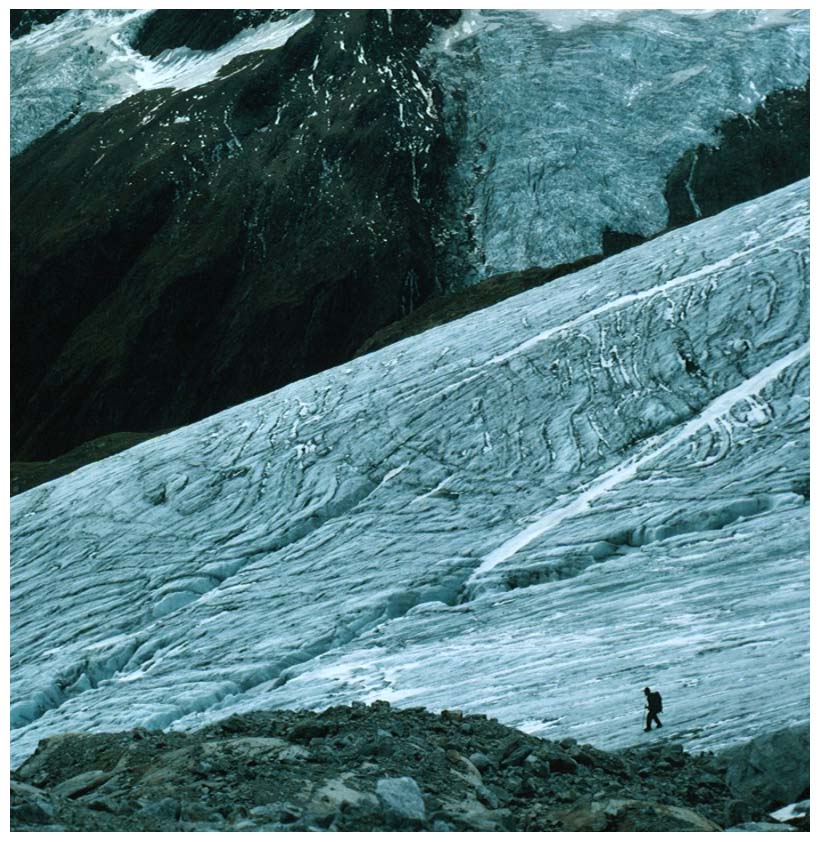 Fall Glacier—the Alps This is a rare view of what is called the "summer glacier", that is,
one which is lower down free of snow. Notice the remarkable texture of the ice. Much like the
grain of wood, it reveals the glacier's individual story, told not in words, but in patterns
and flowforms. Altitude is circa 2700 meters. The man descending on the ice is coming
down from a long day's work of looking for clear quartz crystals, the stones which centuries
ago made this part of the Alps famous throughout much of Europe.

(Photograph made during the last week of September, 1994).

---
| back to Picture/Poems: Central Display | go to P/P Photoweek: Archive |
---
| Map | TOC: I-IV | TOC: V-VIII | Index | Text Only | Download Page | Newsletter | About P/P | About Cliff Crego |

---
Photograph by Cliff Crego © 2001 picture-poems.com
(created: X.7.2001)