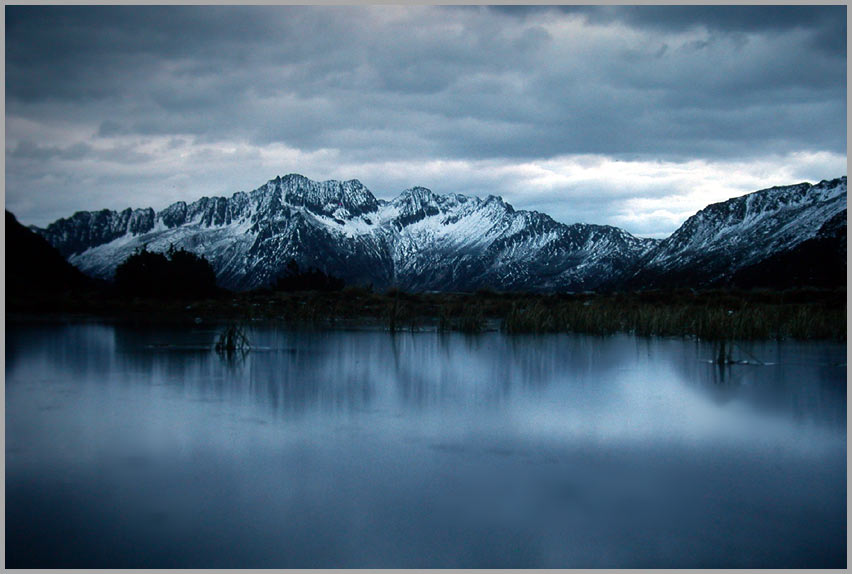 Frozen Tarn, Looking East. . . The Alps.
NEW: To view / purchase different sized prints of this image at the
PhotoWeek Store click here. [http://www.shutterfly.com/pro/cliffcards/photoweek]


from WALKING THE WORLD: Above Treeline


"Yes, this is the movement of the alpine tundra, of presences which are only
seemingly motionless, at rest. For deep within, energies brood and prepare
themselves for a surge, a flash. From out of the nowhere of the background
gray, an unexpected flutter of life fills the air with all the luminescence of a
comet's tail, and then just as quickly vanishes into the stillness of trees and
rocks, and of the space where crystals are said to go after the snow has
melted, and, once again, turned to ice."

---
| back to Picture/Poems: Central Display | go to P/P Photoweek: Archive |
---
| Map | TOC: I-IV | TOC: V-VIII | Image Index | Index | Text Only | Download Page | Newsletter | About P/P | About Cliff Crego |

---
Photograph by Cliff Crego © 2005 picture-poems.com
(created: XI.27.2005)