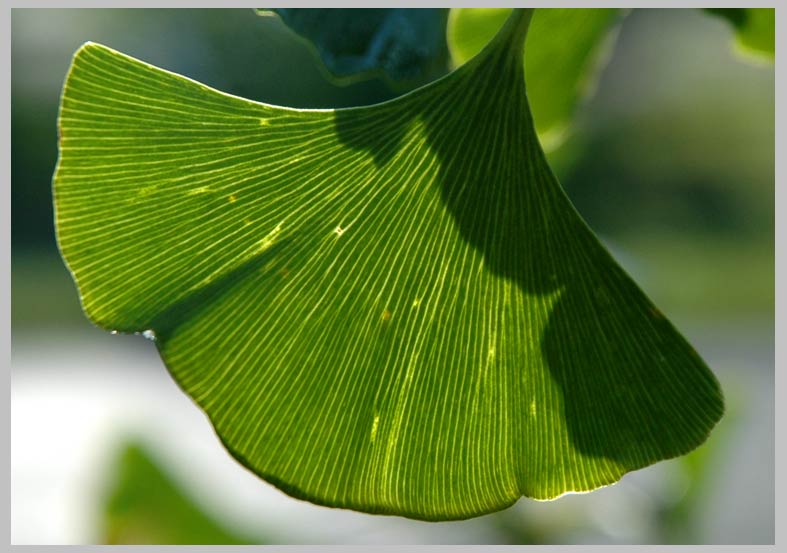 Ginkgo Leaf Form . . . . (Ginkgo biloba, also known as Maidenhair Tree). Autumn in North America.


Ginkgo, introduced to North America from China, is evidently
the oldest living tree species. It is also the only surviving
representative of its genus. The geological record gives
us a picture of it flourishing 100 to 150 million years ago.

The common name, Maidenhair Tree, refers to the way
the beautifully delicate fanlike leaves flutter in the slightest
breeze. Like the native Quaking Aspen, this is caused
by the long leaf stems or petioles (not shown in photo).







NEW: To view / purchase different sized prints of this image at the
PhotoWeek Store click here. view as SLIDESHOW |
[http://www.shutterfly.com/pro/cliffcards/photoweek]

---
| back to Picture/Poems: Central Display | go to P/P Photoweek: Archive |
---
| Map | TOC: I-IV | TOC: V-VIII | Image Index | Index | Text Only | Download Page | Newsletter | About P/P | About Cliff Crego |

---
Photograph by Cliff Crego © 2006 picture-poems.com
(created: IX.24.2005)