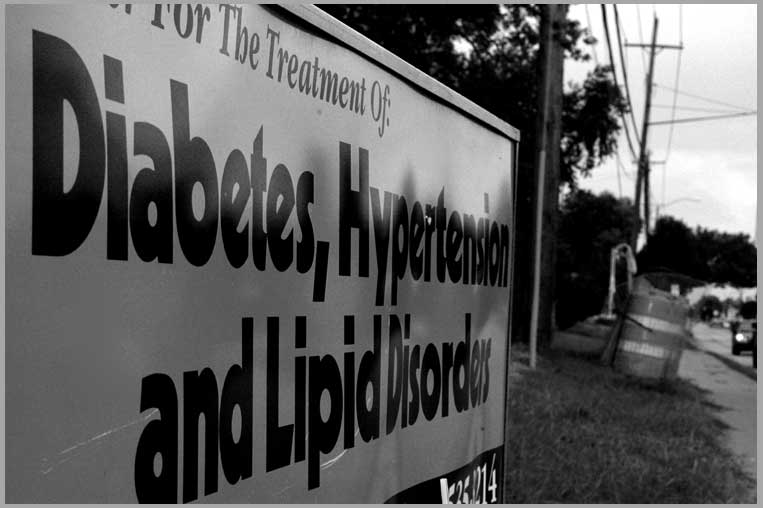 Illness & Place . . . On the road in North America.
NEW: To view / purchase different sized prints of this image at the
PhotoWeek Store click here. [http://www.shutterfly.com/pro/cliffcards/photoweek]

A key feature of fragmentation is that we tend to look
at problems in isolation. That is, we see them as
existing not in some larger whole or pattern, but rather
in their own separate space. We then go to try to
deal with them accordingly. Clearly, this is a kind
of illusion, but one which evidently extremely
difficult to get out of.

In North America, most problems are approached
in this way. I find that one of the best ways to observe
the (side-)effects of this fragmentary attitude towards
things is simply to walk. And then, not just in wild areas,
but also through the rough and raw urban landscape.

I also like to say little Miniatures to myself like
the one below. These are a kind of quiet reminder
of what is for me the actual reality. This might seem
like a strange thing to do. But only at first. After all,
like the photo above suggests, "signs to the contrary"
are everywhere!:

In all illness, the first place to look is place;
The second, is the air we breathe;
The third, the water we drink;
The fourth, the noise we no longer hear;
The fifth, the farm—
right down the road.



(Photographs were made Saturday, the 14th of September, 2005)
---
| back to Picture/Poems: Central Display | go to P/P Photoweek: Archive |
---
| Map | TOC: I-IV | TOC: V-VIII | Image Index | Index | Text Only | Download Page | Newsletter | About P/P | About Cliff Crego |

---
Photograph by Cliff Crego © 2005 picture-poems.com
(created: XI.19.2005)