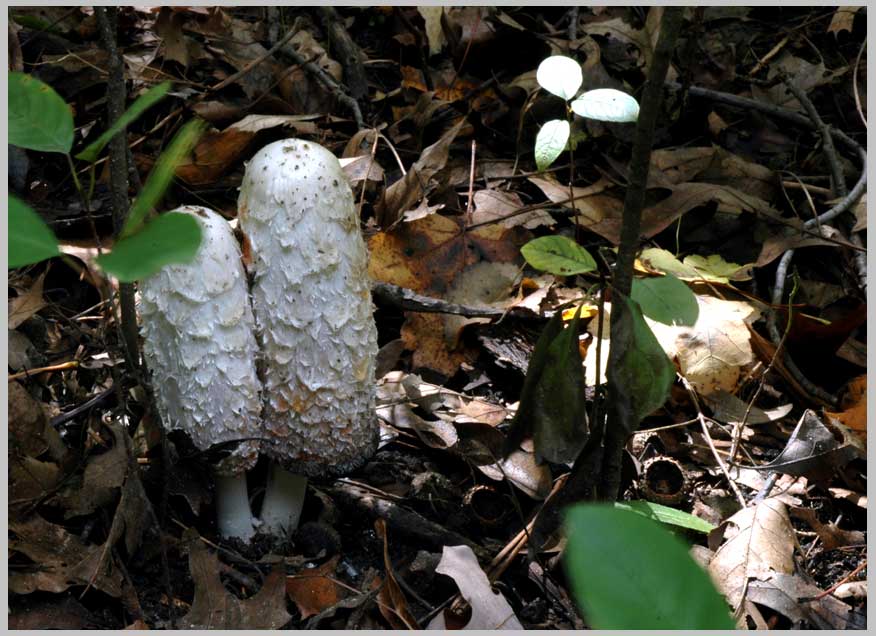 Shaggy Ink Caps, Duo . . . (Coprinus comatus) Autumn forest in North America.



Notice that here, the gills (visible at the bottom of the caps)
are just starting to turn black. This is the sign that they are
no longer fresh enough for the kitchen, and will quickly
auto-digest into the remarkably black ink-like color
for which they are named.




NEW: To view / purchase different sized prints of this image at the
PhotoWeek Store click here. view as SLIDESHOW |
[http://www.shutterfly.com/pro/cliffcards/photoweek]

---
| back to Picture/Poems: Central Display | go to P/P Photoweek: Archive |
---
| Map | TOC: I-IV | TOC: V-VIII | Image Index | Index | Text Only | Download Page | Newsletter | About P/P | About Cliff Crego |

---
Photograph/Text/Translation by Cliff Crego © 2006 picture-poems.com
(created: X.2.2005)