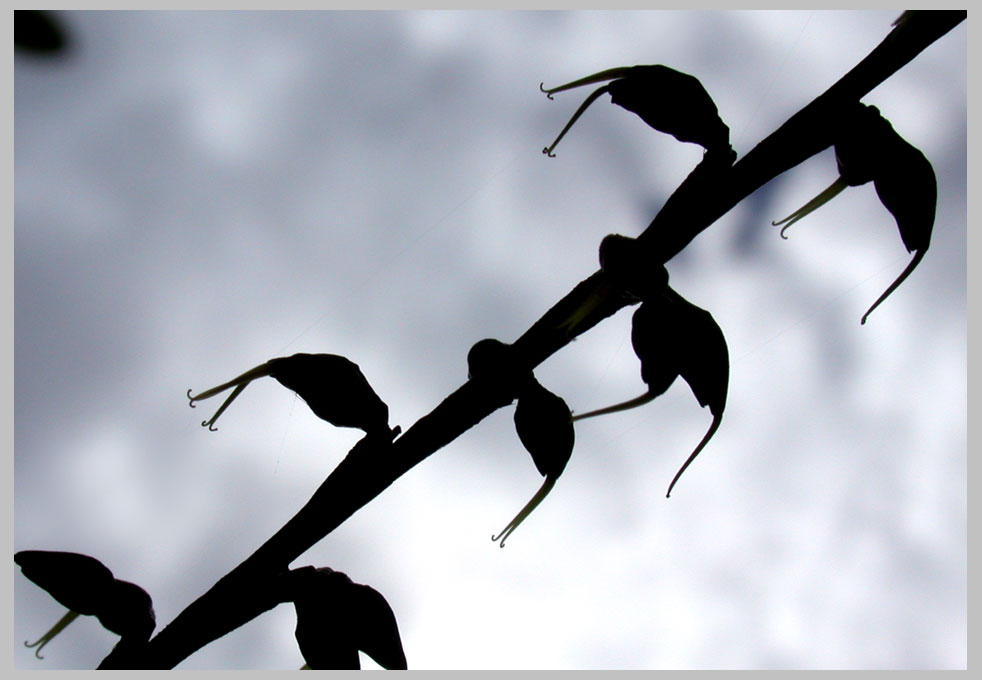 Jumpseed Silhouette . . . (Polyganum viginianum, also called Virginia Knotweed)
A North American native.



At forest's edge—the rich area called the ecotone—some flowers
are still busy with their love life. This is very much enlarged silhouette
of the humble Jumpseed, a native Buckwheat. Notice the elegant curves
of the female stigmas. Once you know the geometry—the unique shape
and rhythm of the Jumpseed's form—you can easily spot it on Fall
forest walks.




NEW: To view / purchase different sized prints of this image at the
PhotoWeek Store click here. view as SLIDESHOW |
[http://www.shutterfly.com/pro/cliffcards/photoweek]

---
| back to Picture/Poems: Central Display | go to P/P Photoweek: Archive |
---
| Map | TOC: I-IV | TOC: V-VIII | Image Index | Index | Text Only | Download Page | Newsletter | About P/P | About Cliff Crego |

---
Photograph/Text/Translation by Cliff Crego © 2006 picture-poems.com
(created: X.2.2005)