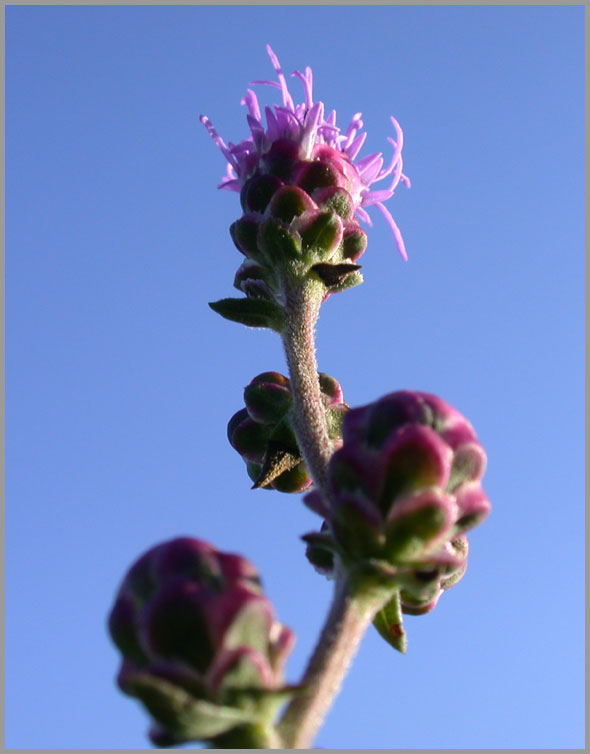 Tall Blazing Star! (Liatris aspera; member of the Aster family) . . .
Native to North America.
NEW: To view / purchase different sized prints of this image at the
PhotoWeek Store click here. [http://www.shutterfly.com/pro/cliffcards/photoweek]


One of the most precious signature plants of the tallgrass
prairie, the rising of the Tall Blazing Star is an event to which
I look forward. The intense blue of the August sky seems
to me as much a part of the plant as the wonderful purple
of its own opening flowers.

The Blazing Stars are also unique in the way the flowers
open up top down, one by one, on their central spikes. So we
have here a natural clock-calendar for the period of about
six weeks before Fall Equinox (21 September). It is
interesting to attune oneself to these slow, natural
rhythms.
---
| back to Picture/Poems: Central Display | go to P/P Photoweek: Archive |
---
| Map | TOC: I-IV | TOC: V-VIII | Image Index | Index | Text Only | Download Page | Newsletter | About P/P | About Cliff Crego |

---
Photograph by Cliff Crego © 2005 picture-poems.com
(created: XII.4.2005)