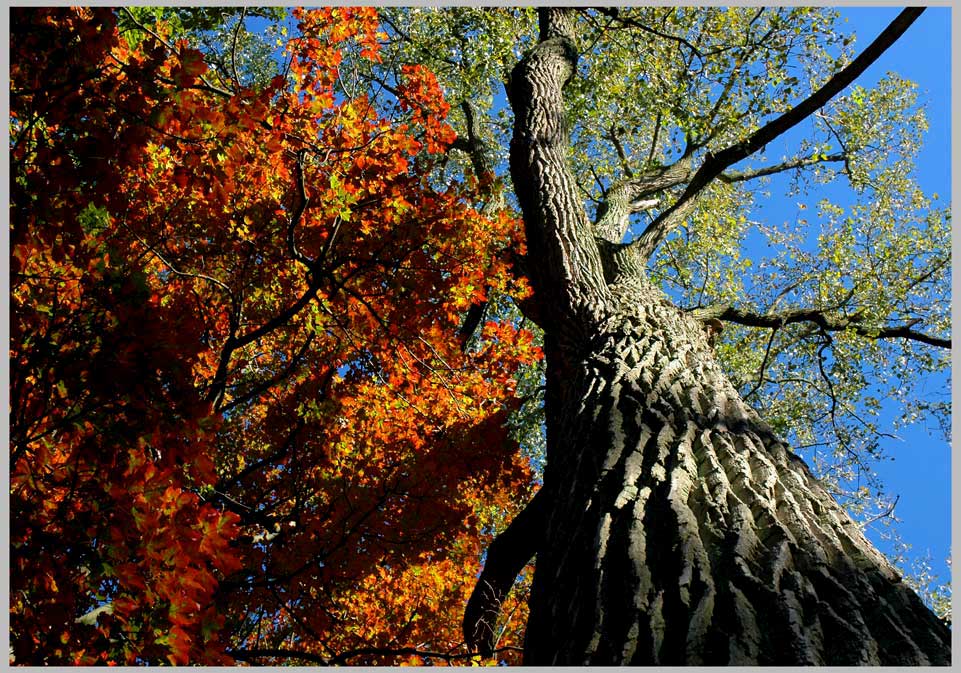 Red Maple with Cottonwood . . . (Acer rubrum + Poplar canadensis)
Two great North America natives.



How we in the West, myself included, are so conditioned
to focus attention solely on isolated species. And so we miss
the forest for the trees. One can only admire the differences
of texture and rhythm here. The more delicate Red Maple, all
aflame with early Fall; and the great Cottonwood—just look
at the muscular power of its deeply furrowed bark!—so
utterly unconcerned about the coming ice and bitter cold
winds. What a handsome contrast they make!




NEW: To view / purchase different sized prints of this image at the
PhotoWeek Store click here. view as SLIDESHOW |
[http://www.shutterfly.com/pro/cliffcards/photoweek]

---
| back to Picture/Poems: Central Display | go to P/P Photoweek: Archive |
---
| Map | TOC: I-IV | TOC: V-VIII | Image Index | Index | Text Only | Download Page | Newsletter | About P/P | About Cliff Crego |

---
Photograph/Text/Translation by Cliff Crego © 2006 picture-poems.com
(created: X.2.2005)