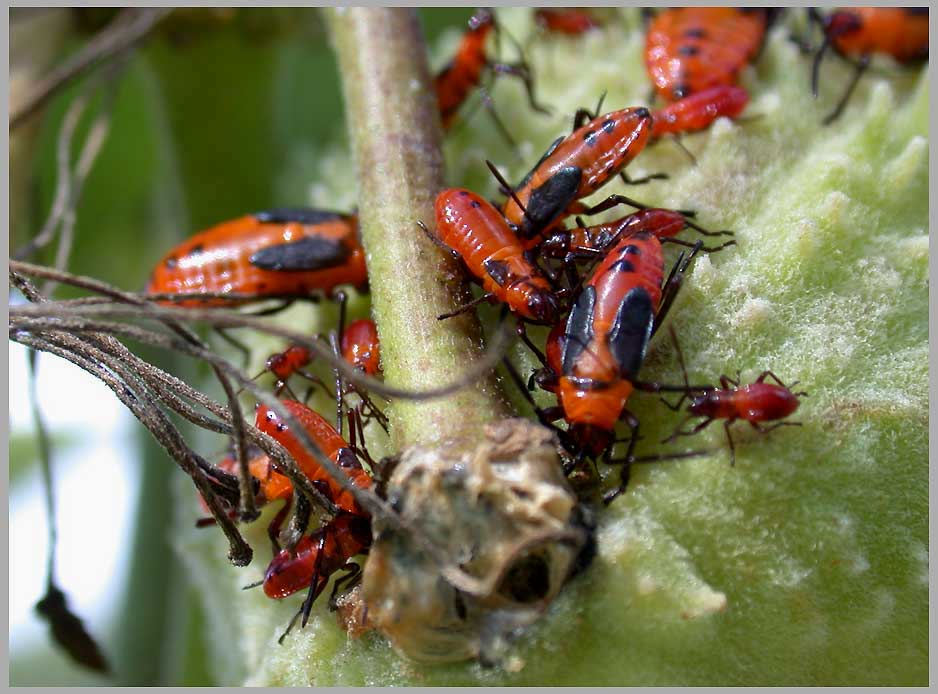 Milkweed Bugs! . . . (on ripening seedpod of Asclepias syriaca) Native to North America.


Around the 2nd week of August, the first colorful Milkweed Bugs
suddenly show up. I always see them on the seedpods of
the Common Milkweed, like the one pictured above. By the
fourth week of August, their numbers have greatly multiplied,
and as you can tell, now the party is really on!



NEW: To view / purchase different sized prints of this image at the
PhotoWeek Store click here. view as SLIDESHOW |
[http://www.shutterfly.com/pro/cliffcards/photoweek]

---
| back to Picture/Poems: Central Display | go to P/P Photoweek: Archive |
---
| Map | TOC: I-IV | TOC: V-VIII | Image Index | Index | Text Only | Download Page | Newsletter | About P/P | About Cliff Crego |

---
Photograph by Cliff Crego © 2006 picture-poems.com
(created: VIII.13.2005)