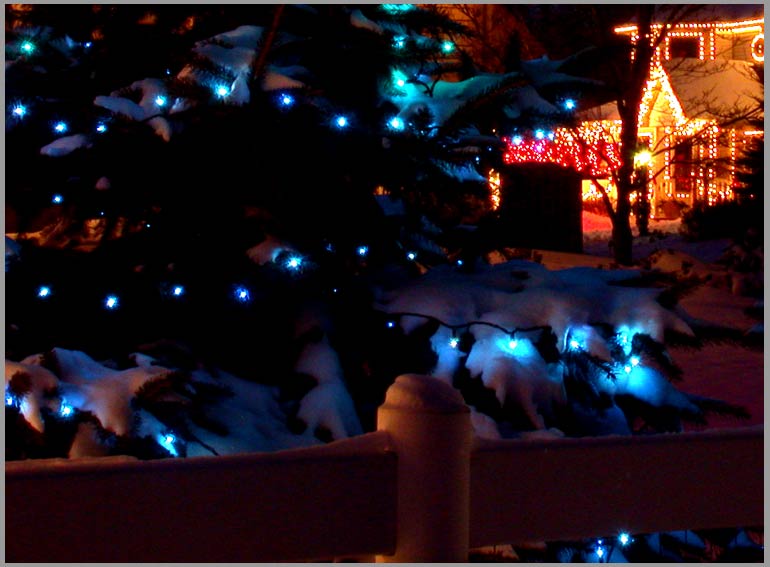 Solstice Lights, New Snow . . . Winter in North America.
NEW: To view / purchase different sized prints of this image at the
PhotoWeek Store click here. [http://www.shutterfly.com/pro/cliffcards/photoweek]


I love strings of colored lights at night, especially with cold high pressure
weather and new snow. It always seems to me so sad how the
Western idea of Christmas makes such an abrupt stop after the
first of January. For me, Solstice time is a very special, deeply
quiet time of year, which comes and goes not like a noisy freight truck,
but more like a slow wave, or large bell ringing out into the silence
of new, open space of a fresh year.

---
| back to Picture/Poems: Central Display | go to P/P Photoweek: Archive |
---
| Map | TOC: I-IV | TOC: V-VIII | Image Index | Index | Text Only | Download Page | Newsletter | About P/P | About Cliff Crego |

---
Photograph by Cliff Crego © 2005 picture-poems.com
(created: I.9.2005)