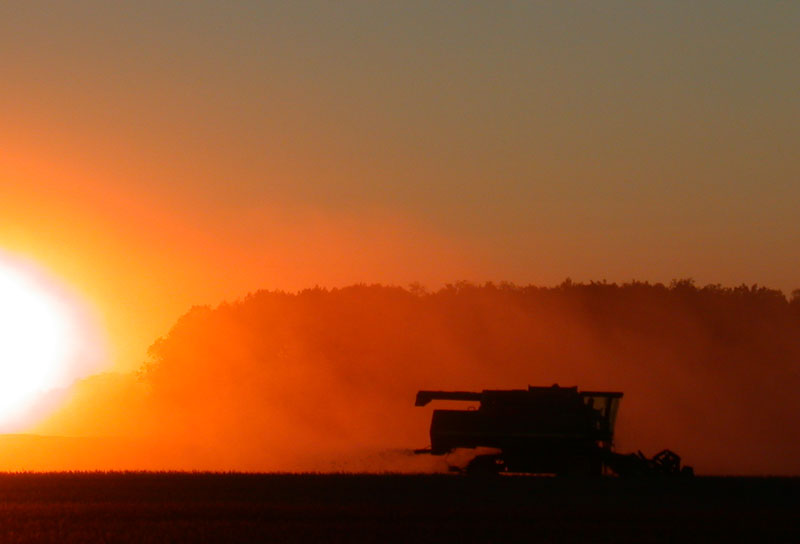 Soy Harvest . . . In North America, it is not uncommon to see farmers working huge fields
entirely alone. This one is bringing in his soybeans. At $5.50 a bushel ,and about 25 bushels
an acre this year because of dry conditions, that's about what he needs to break even. Hard
work, indeed . . .



---
| back to Picture/Poems: Central Display | go to P/P Photoweek: Archive |
---
| Map | TOC: I-IV | TOC: V-VIII | Image Index | Index | Text Only | Download Page | Newsletter | About P/P | About Cliff Crego |

---
Photograph by Cliff Crego © 2002 picture-poems.com
(created: X.13.2002)