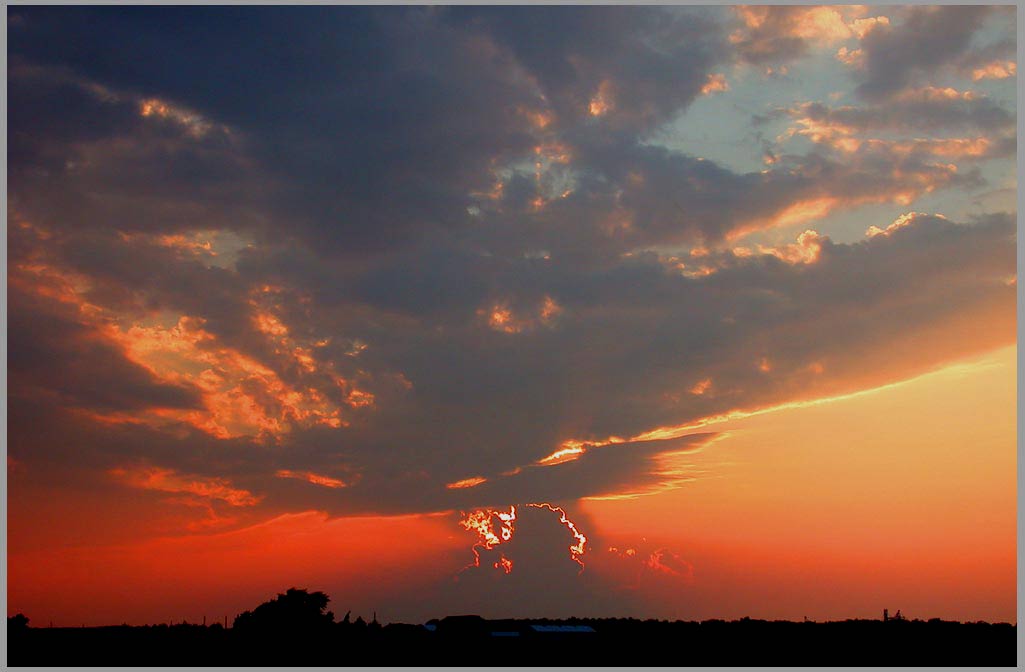 Sunset Fractals . . . On the road in North America.

The natural complexity of the backlit cloud figure cut here—the geometry
of it—stopped me Wednesday evening this week dead in my tracks.
Weather is for me not just wilderness, something beyond my control
and understanding, but also a kind of spiritual force or 'music of the skies'.
How different from the numbing straight line trajectories traced by many of
the forms and artifacts which characterize much of Western culture.



NEW: To view / purchase different sized prints of this image at the
PhotoWeek Store click here. [http://www.shutterfly.com/pro/cliffcards/photoweek]


---
| back to Picture/Poems: Central Display | go to P/P Photoweek: Archive |
---
| Map | TOC: I-IV | TOC: V-VIII | Image Index | Index | Text Only | Download Page | Newsletter | About P/P | About Cliff Crego |

---
Photograph by Cliff Crego © 2006 picture-poems.com
(created: VII.30.2005)