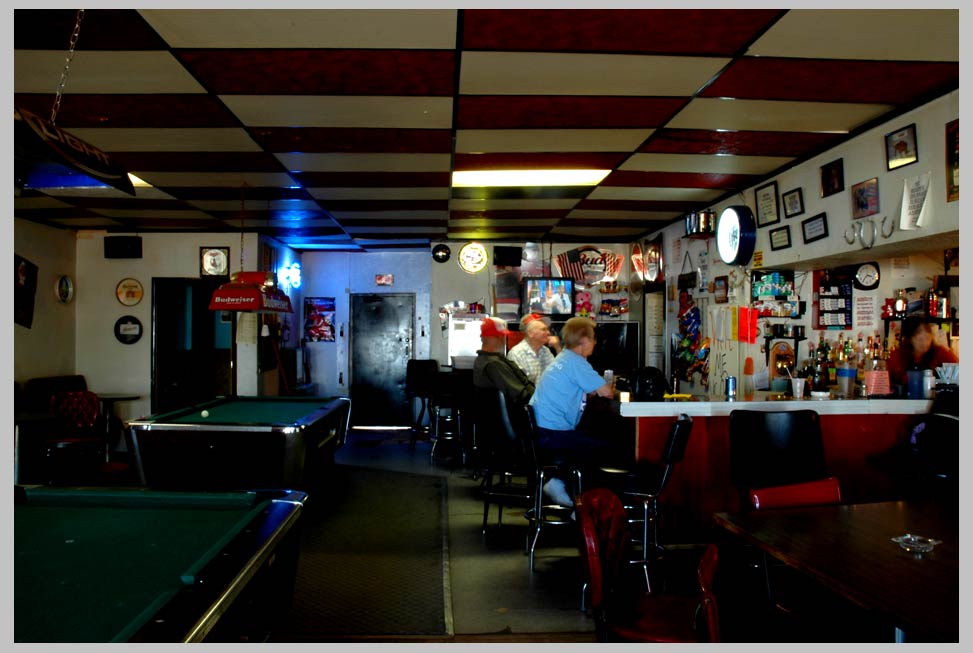 The Branding Iron . . . A friendly, traditional wayside saloon (from the Italian,
salone = large hall) of the American West. In a treeless landscape, it is
many things: watering hole, gossip hub, a place to complain loudly about
the way things are, to argue, fight, as well as a kind of western style group
therapy, although everyone knows you don't want or need any.

Stop by when your riding down Highway 2, year round:
Branding Iron Saloon, Main Street, Granville ND, 568741
On the road in the American Northwest.

NEW: To view / purchase different sized prints of this image at the
PhotoWeek Store click here. view as SLIDESHOW |
[http://www.shutterfly.com/pro/cliffcards/photoweek]


---
| back to Picture/Poems: Central Display | go to P/P Photoweek: Archive || or go to last week's PhotoWeek pages |
---
| Map | TOC: I-IV | TOC: V-VIII | Image Index | Index | Text Only | Download Page | Newsletter | About P/P | About Cliff Crego |

---
Photograph by Cliff Crego © 2007 picture-poems.com
(created: VIII.18..2007)