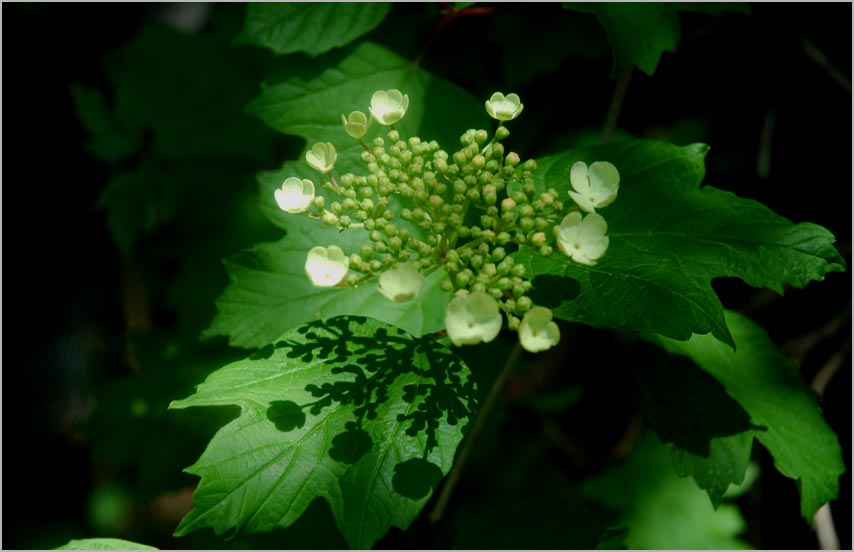 Viburnum Flower Cluster (Cranberry Viburnum/Viburnum trilobum) . . . A native of North America.
NEW: To view / purchase different sized prints of this image at the
PhotoWeek Store click here. [http://www.shutterfly.com/pro/cliffcards/photoweek]

Cranberry Viburnum, also known as Highbush Cranberry, is
a member of the Honeysuckle family (Caprifoliaceae) and
not related to true Cranberries. The much larger,
outer blossoms are sterile and thus all show.


(Photographs were made Saturday, the 21st of May 2005)
---
| back to Picture/Poems: Central Display | go to P/P Photoweek: Archive |
---
| Map | TOC: I-IV | TOC: V-VIII | Image Index | Index | Text Only | Download Page | Newsletter | About P/P | About Cliff Crego |

---
Photograph by Cliff Crego © 2003 picture-poems.com
(created: V.22.2005)