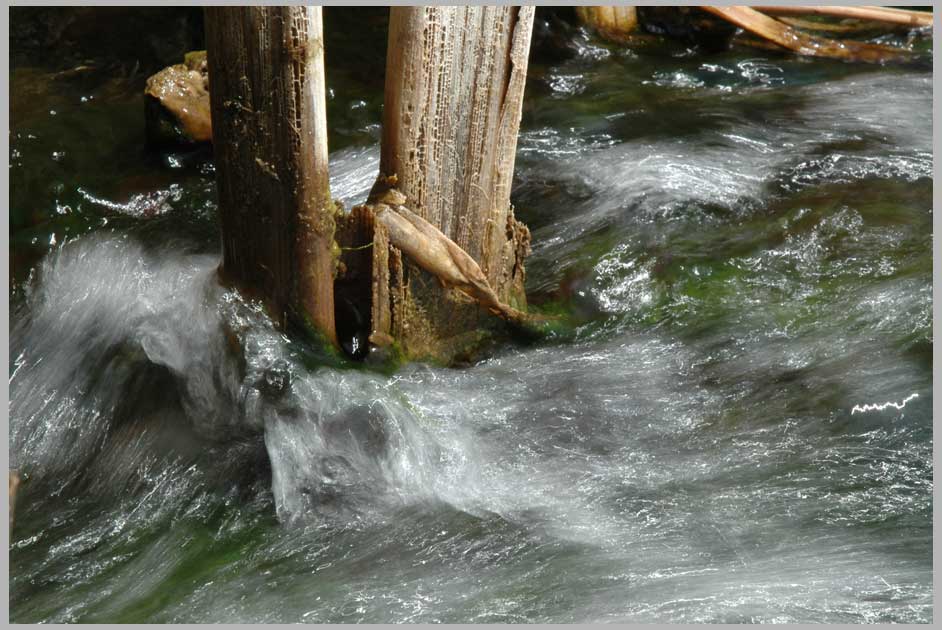 One Wave, Two Reeds . . . Summer in North America.



There are two ideas I like to remind myself of while studying forms,
whether those of culture, or those of nature: one is a way of looking
that sees all form—much like the water wave pictured above—as
emerging out of movement. Think of it!—form as the outward envelope
of the pulse of life. Instantly, it makes moving between the forms of
nature and, say, the forms of music & poetry, well yes, second
nature.

The other idea goes like this: "The constant reeds say to the changing
water, time is the difference that flows between us." In other words, that
which is constant, and that which is changing, imply one another. And
that time is but a relationship—a relative one—between them.





NEW: To view / purchase different sized prints of this image at the
PhotoWeek Store click here. view as SLIDESHOW |
[http://www.shutterfly.com/pro/cliffcards/photoweek]


---
| back to Picture/Poems: Central Display | go to P/P Photoweek: Archive |
---
| Map | TOC: I-IV | TOC: V-VIII | Image Index | Index | Text Only | Download Page | Newsletter | About P/P | About Cliff Crego |

---
Photograph by Cliff Crego © 2006 picture-poems.com
(created: VIII.13.2005)