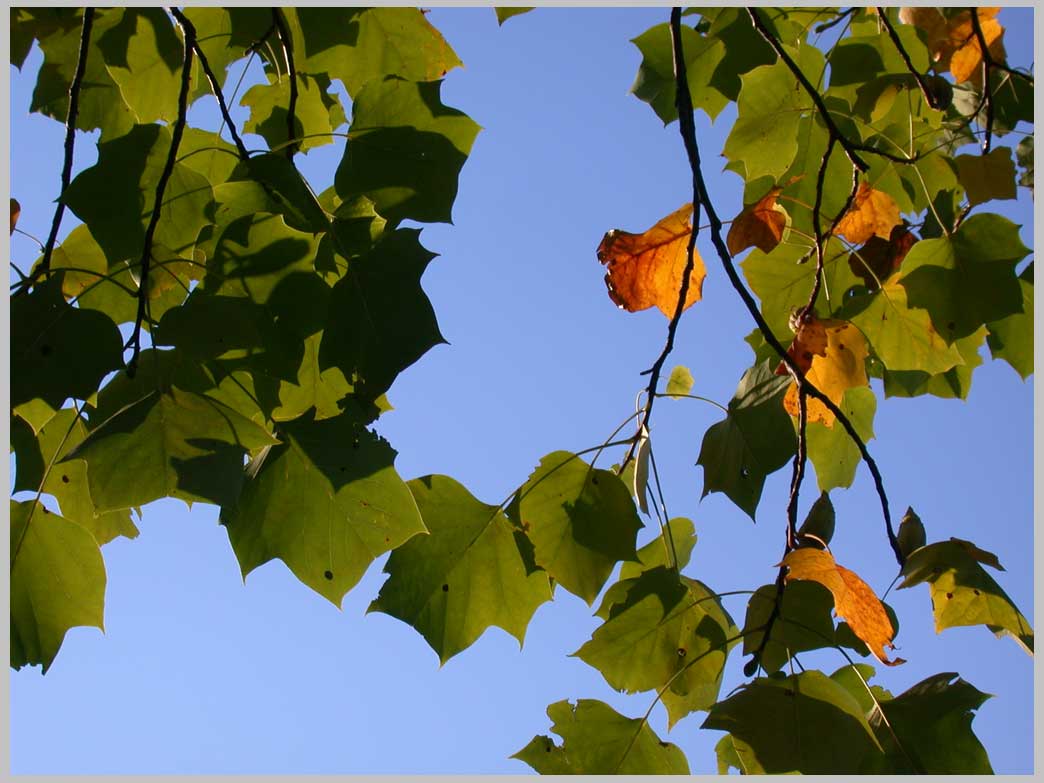 Apollo of the Woods, early Fall . . . (Liriodendron tulipifera) Native to North America.



The Yellow Poplar, also known as the Tulip Tree (for its
tulip-like flowers), is Northeast America's tallest hardwood.
One of its many unique features is its massive trunk, which
grows as straight as an arrow and free of limbs up into its
crown. The lovely name, Apollo of the Woods, is attributed
to Walt Whitman.






NEW: To view / purchase different sized prints of this image at the
PhotoWeek Store click here. view as SLIDESHOW |
[http://www.shutterfly.com/pro/cliffcards/photoweek]



---
| back to Picture/Poems: Central Display | go to P/P Photoweek: Archive |
---
| Map | TOC: I-IV | TOC: V-VIII | Image Index | Index | Text Only | Download Page | Newsletter | About P/P | About Cliff Crego |

---
Photograph by Cliff Crego © 2006 picture-poems.com
(created: IX.18.2005)