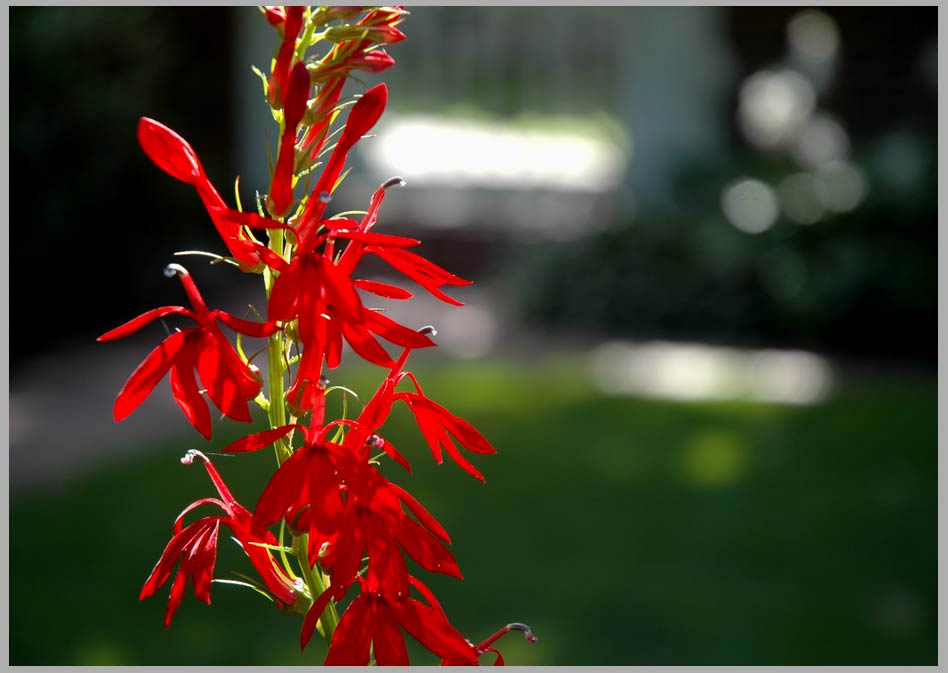 Garden Cardinal, holding on to Summer . . . A cultivated variety of a North America native.

How defiant the brilliance of this red! As if it were saying, "Let
the West winds blow. Let the rains come. Let the leaves fall.
Now the world is yet wholly red and warm and free of care."

NEW: To view / purchase different sized prints of this image at the
PhotoWeek Store click here. view as SLIDESHOW |
[http://www.shutterfly.com/pro/cliffcards/photoweek]


---
| back to Picture/Poems: Central Display | go to P/P Photoweek: Archive |
---
| Map | TOC: I-IV | TOC: V-VIII | Image Index | Index | Text Only | Download Page | Newsletter | About P/P | About Cliff Crego |

---
Photograph by Cliff Crego © 2006 picture-poems.com
(created: IX.3.2005)