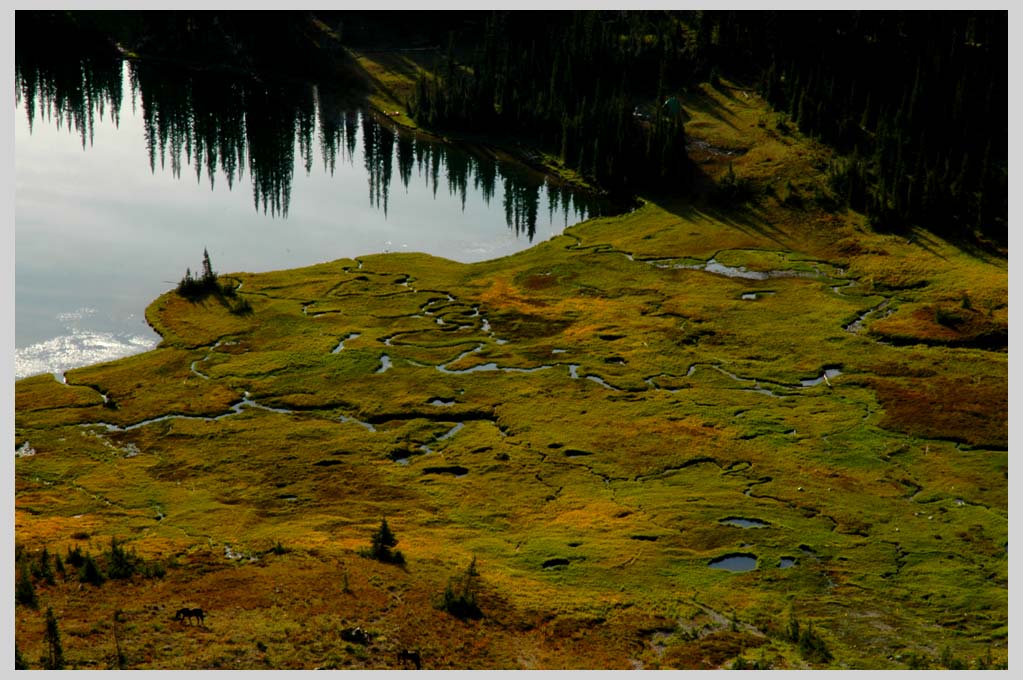 Hidden Lake, Eagle Cap Wilderness—Alpine Lake at ± 2200 meters (7173 feet).


A high cirque located at the far Northwest end of the East Eagle Valley,
Hidden Lake is one the most beautiful jewels of the South Wallowas and
the Eagle Cap Wilderness. East facing, strikingly peaceful and feminine
in character, it is one of finest examples of an intact alpine watershed
I've ever seen.






On the road in the Northwest of America.

SUNSIGHT!


—for Mark Simmons



Sunrise. No!

Sunsight. Yes!

Fuller was right. Each morning,

the Earth turns to greet the Sun.

We are all turning.

The Muslim turns.

The Christian turns.

Even I turn, with my religion

without a name.






Hidden Lake,
Eagle Cap Wilderness,
Oregon, IX.5.2008































NEW: To view / purchase different sized prints of this week's images
at the PhotoWeek online store, click here. Or view as SLIDESHOW . . .
ALSO: browse previous weeks at http://www.shutterfly.com/pro/cliffcards/photoweek


---
| back to Picture/Poems: Central Display | go to P/P Photoweek: Archive || or go to last week's PhotoWeek pages |  
---
| Map | TOC: I-IV | TOC: V-VIII | Image Index | Index | Text Only | Download Page | Newsletter | About P/P | About Cliff Crego |

---
Photograph by Cliff Crego © 2008 picture-poems.com
(created: X.11.2008)