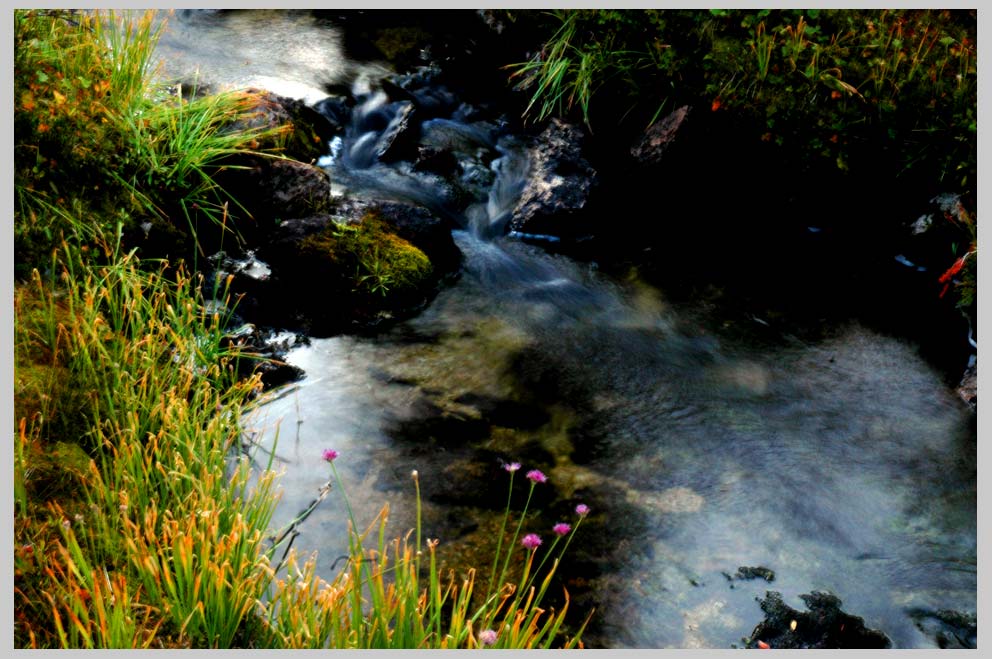 Holly Brook, late September, above Hidden Lake, Eagle Cap Wilderness . . .
On the road in the Northwest of America.

NIGHT ODE



One bright clear flame,

hearth-center of my world at night.

I watch its moods—a

single white candle—one

moment a motionless monk

the next, a fickle young woman

looking for her lost car keys,

flickering back and forth

with the whims of a cool autumn breeze.

Either way, the candle burns wholly now.

Not tomorrow, when markets or farms

may fail,

or yesterday, when other

calamities reigned supreme.

No. The candle burns wholly now,

centered and silent,

letting the winds of the world

and the coming winter

bring what they may.


































NEW: To view / purchase different sized prints of this week's images
at the PhotoWeek online store, click here. Or view as SLIDESHOW . . .
ALSO: browse previous weeks at http://www.shutterfly.com/pro/cliffcards/photoweek


---
| back to Picture/Poems: Central Display | go to P/P Photoweek: Archive || or go to last week's PhotoWeek pages |  
---
| Map | TOC: I-IV | TOC: V-VIII | Image Index | Index | Text Only | Download Page | Newsletter | About P/P | About Cliff Crego |

---
Photograph by Cliff Crego © 2008 picture-poems.com
(created: VII.27.2008)